Frustrations, distractions, and some successes (I think)
This week, I tried Lithography for the very first time. Sadly, as you can see, it was a disaster! The process is fun though, and painstaking (I have a thing for long, drawn out frustrating processes). We used aluminum plates to draw and etch (image on the right).. The left image shows the print on the third try and I suspect the ink was too stiff. In all probability, I would have received better results if I had tried a few more times. Anyway, being a glutton for punishment, I plan to go back into Lithography in January. Stay tuned.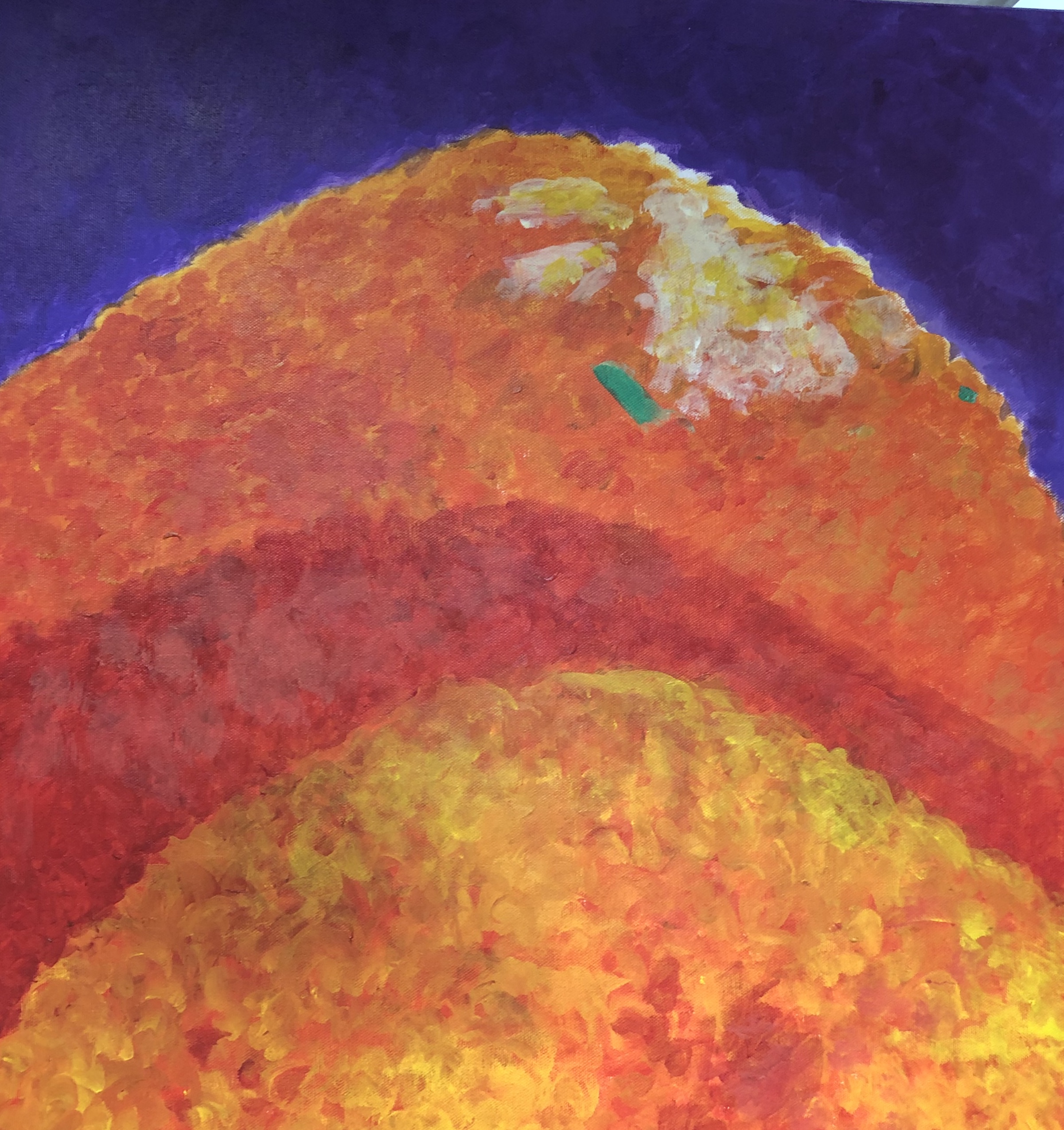 Sweet Nothings II
20" X 24"
Acrylic on Canvas
Whoa! What a difference a week makes. I am quite pleased with this one! Hope you find the series as mouth watering as I do.
Sweet Nothings III (work in progress)
24"X36" Acrylic on Canvas
This is slightly different from my work so far. I felt ready to push the limits with size, and composition. Kind of like the sweets emerging and pushing out of the canvas. They almost look like cliffs…I like that too.